1:08 AM
And finally, on the actual day itself.... Address: The Shoppes at Marina Bay Sands Bay Level L1-03 2 Bayfront Avenue, Singapore 0189...
1:08 AM
Food Review: Au Chocolat Bistro / 20th Birthday
And finally, on the actual day itself....
Address:
The Shoppes at Marina Bay Sands
Bay Level L1-03
2 Bayfront Avenue, Singapore 018956
(DO MAKE RESERVATIONS. Might be difficult to get a seat because it's almost always crowded)
What they're famous for:
All day breakfast
Atmosphere: 9/10
Food: 8/10
Price: 7/10
Service: 4/10
We had:
Truffle Fries - $15
(Crispy potatoes drizzled with fragrant white truffle oil and seasoned with truffle sea salt, served with mayonnaise and BBQ sauce)
The portion was HUMONGOUS. Like really man, even for two girls with really huge appetites and immense love for french fries, we couldn't finish it. The aroma of the truffle was pretty overwhelming, but one thing that turned me off momentarily was how oily the fries were, as the oil was practically flowing down the stand. Not dripping ah. Flowing.
Au Chocolat King Breakfast - $26
(Pan fried chicken chipolata sausages, crispy bacon, smoked salmon, black truffle scrambled eggs, grilled tomato, tater tots, sliced avocado, bread with butter)
This. The serving was really fit for a king as the name begets. Look at the description! The tomatoes and smoked salmon were the highlight of this dish. Had a bite (which then turned into a few bites) of the smoke salmon and immediately flew to heaven. The chipolata sausages were amazing too, and tasted really unique. A downside of this dish was the black truffle scrambled eggs. Turns out truffle and eggs don't exactly go well together.
Ultimate benedict - $22
(Hot fluffy pancakes topped with sauteed spinach, tomatoes, crispy bacon, roasted ribeye steak, roasted chicken & 2 poached eggs with red wine and dark chocolate infused hollandiase sauce)
Was really curious and since this dish had almost everything I wanted, I knew I had to order it. I felt that it could have been made better if the different ingredients were placed individually on the plate, rather than stacked together. Loved the ribeye steak and how the hollandiase sauce went with the pancakes beneath. I thought the pancakes would turn soggy with all that going on on top, but it was still as fluffy and and dry. Thumbs up!!
Had the heartiest breakfast in the longest time. :)
Service:
Not going to turn my bitch mode on, but thinking about the service makes my blood boil. It was really unacceptable, and considering the fact that I went there to celebrate my birthday, I felt even more angered. Our requests to refill our drinks were ignored on several occasions, and the service staff kept hovering around our tables to make sure that we would be done with our meal asap. They even forgot our request for the bill.
Atmosphere:
Other than the service, the food and atmosphere were great. It made us feel like we were momentarily out of SG, and in Paris. I think they really spent a bomb on the decor and display, and there was even this cute train churning in circles above us. Great for dates and family brunches. Everyone there was pretty well-dressed, so you get my drift on the dress code. :)
--------------------------------------------------------------------------------------------
Celebrated on the actual day with Claudia and a hearty brunch. Didn't really have the time for much planned since I was meeting my parents for dinner at night. :)
My OOTD for the day. :)
(Decked in everything from BKK from head to toe)
Really loved the fake flowers C got for me which was also part of my gift of 20 items. My gift this year was themed "20 items every girl needs" and I've always expressed my love for fake flowers. I don't exactly adore it when I receive real flowers. I always felt that it was unrealistic as they would eventually die, and I didn't like the idea of dried flowers. Haha IMO, fake ones last forever, and can even be kept as a momentum. :)
And then
.
.
.
.
.
.
.
.
.
.
.
.
.
.
.
.
.
.
.
.
.
Popped out Shawn.
After lunch, I was trying to get Claudia out of MBS because I wanted to head out to take photos with the pretty morning scenery (Typical me) but she (was trying to stall for time) by going to the toilet and saying that she didn't want to head out because of the weather. Lucky me, the sun simmered down a little and we headed out. And yes while we were in the midst of walking out, she started randomly talking about the lotus plants near the Art Science Museum. (lol like since when was she so interested in plants)
"Eh, that time when I came the flowers were all dying already. It wasn't like that at all lor."
"Aiya fake one lah, They had to plant them back to wayang a bit ma."
And suddenly.......
"EH. HAPPY BIRTHDAY CASSAN!!!!"
"Seriously, why couldn't you have just stayed inside?!"
And being me, upon seeing Shawn, I immediately broke down in fits of laughter.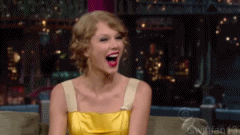 ( Not as glam as her, unfortunately :'( )
Hahaha. We were only supposed to meet up with the guys the next day for Kiseki because FK had work, and S had to go to church so it was really unexpected. And little did I know that they have been trying to stall for time all these while by not letting me head out of MBS until S arrived. But stubborn me was too stubborn.
I was still waiting for Fk to pop out somewhere else but it turns out that he really did have work
.............. LOL.
#seriouslyaskingfortoomuch
Awwww but you guys were the sweetest. :')
And I was all smiles after that for the entire day.
And then we really headed out fo' real hahaha.
Really felt extremely loved with all the 20 gifts Claudia prepared, and was extremely touched when she presented me with this particular gift that she started preparing since her birthday, and subsequently every Wednesdays after that. She started this diary and jotting down her thoughts after we met every Wed (Yeah, I dknw if it was fated or what, but we really did meet almost every Wed since it was my off-day from sch as well. We even flew to BKK on a Wed!!) until the week before my birthday (20 Weds in total). And she did it religiously every week without fail. *insert millions of hearts*
Couldn't have felt more loved. :)))) And was really touched.
Yes Claudia, I finished reading it already!! Haha.
And to my future husband: I think my best friend just owned your ass. Haha!
"Caution: Do not read this at one shot. Claudia may cause mind blown" read the Prologue.
:D


Hahaha. Us being us.
Pretty dress (Claudia's) was really very pretty. Ours had the same texture just that hers was in black, while mine was in white. Telepathy much! Hehe.
(Typical Chanel shot every year. One day, one fine day, I'll pose with my real Chanel bag. HAHA)
And then off to dinner with my parents and as usual, crabs! My ultimate favorite and this place serves crabs better than Jumbo, No signboard seafood and all the rest I ever had. The claws are always humongous and they always come with lots of crab roe. The best combination anyone can ask for.
-------------------------------------------------------------------------------------------
With the big 20, it also marks the next phase of my life. I couldn't be more excited and yet, afraid. Throughout the 20 years of my life, I've gone through a whole lot of shit and yet, many happy memories with a few of my dearest friends. It's funny how we can lose and gain so many people in such a short span of time. Take this year for example. Within half a year, I lost someone I love, though months later, gained back one whom I've always kept close to my heart all these while - not knowing that fate would make a fool of us again. School was exhausting, and I was constantly struggling and rushing through assignment after assignment that drained the energy right out of me. Then there was Amare, now Sixtoten, which made me realize how difficult setting up my own business could get.
The turbulence in my life were no easy feat. Many times I doubted myself, and wondered if I was really cut out for all of these. There were times that I broke down, not knowing how to go on.

But every time I did, my best friend would always be there, picking me up from where I was, and guiding me out of the shit-hole till I was ok again. She was also the one who encouraged me to start blogging again, after my long hiatus. I was really too over-whelmed with things happening around me back then and wanted to get back to who I was before the whole fiasco. Thank you C, for everything you've done throughout the past 7 years of our friendship and for making me feel so loved on my birthday. I was really touched. :) And then to FK and S as well, for making it a really special one. And lastly, to everyone for never giving up on me and always giving me the rights to cam-whoring no matter how "last-warning" it got. Haha! Esp Claudia, since she's always the one helping me with my OOTDs. :D
Turning 20 is definitely a defining moment, more so as compared to the 21st. It marks the change in the first numerical number of our age. It is also the phase in life that time really starts flying. And very soon, we'll be attending one another's wedding and subsequently (probably), the celebration of one another's first-borns before we hit 30.
I feel immensely blessed with the people around me right now. And with this, it also marks the most perfect summer I ever had. :)
Will blog about the Kiseki trip in the next post.
And to those who came for the sole purpose for the Au Chocolat food review, thank you for reading till the end (If you did).
Till then! :)